Con Dao Island
Con Dao is a group of islands off the southeast coast of Vietnam. They're known for their sandy beaches, coral reefs and marine life, and there are many dive sites in the surrounding clear waters.
Con Dao prison

Con Dao Prison, once known as "Hell on Earth", is a chilling testament to the dark history of Vietnam.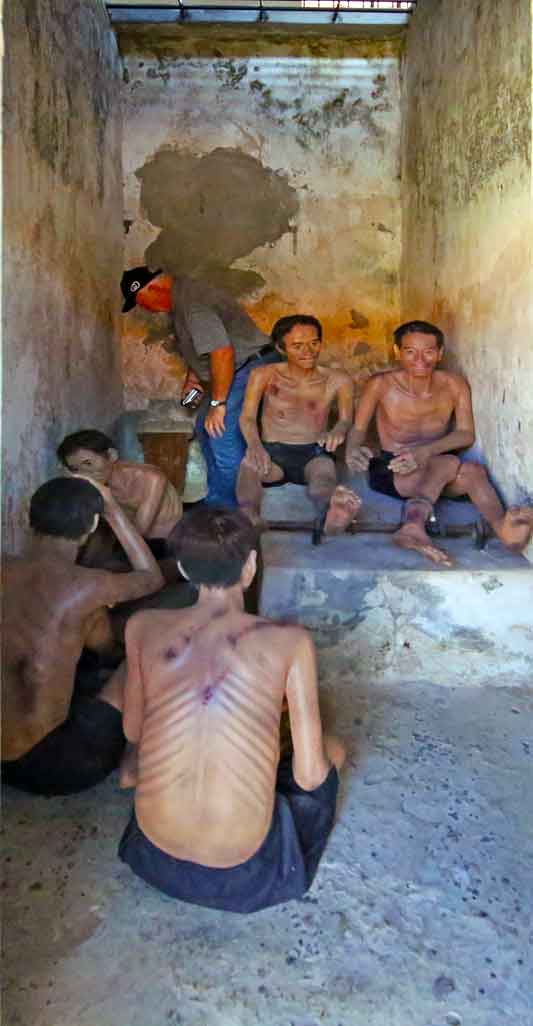 Con Dao Prison, also known as Con Son Prison, is a grim symbol of oppression and brutality in Vietnam's history. Built in 1862 by French colonialists and then used by American imperialists, it was a notorious facility for incarcerating political prisoners and dissidents.
Vietnam -- Việt Nam
Con Dao Island
Vietnam-Con Dao a beautiful island worth to visit
Con Dao island, Ba Ria – Vung Tau province.
Click on image to enlarge -- Nhấp vào hình để phóng to
Con Dao islands, relaxing and peaceful holiday, sandy beaches perfect for swimming, snorkelling, and diving. On land, hikers can arrange a guide through the national park office or set off on their own with a national park map. Hotel prices you can check with Agoda.com, roughly from 500 000 Dongs up you get what you pay for.
You can get to Con Dao island; One-hour fly from Ho Chi Minh or ferry from Vung Tau
Con Dao Museum